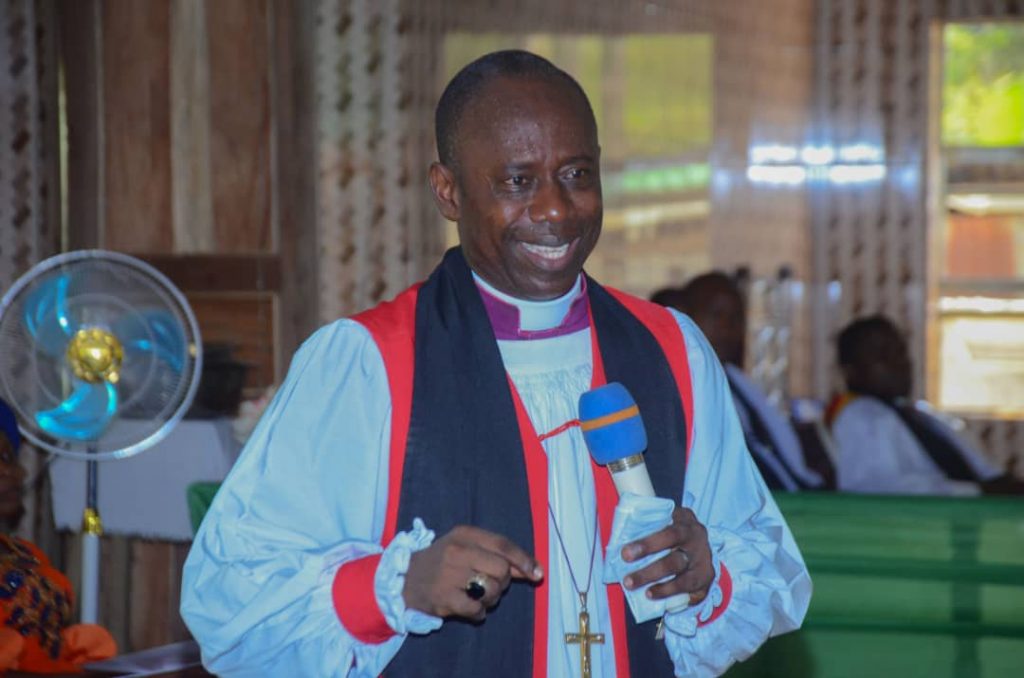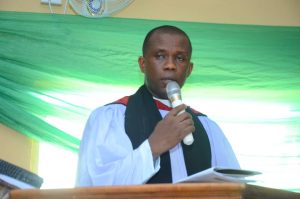 A WELCOME ADDRESS PRESENTED TO HIS LORDSHIP, THE RT. REV'D PROSPER AFAMEFUNA AMAH (JP) BISHOP DIOCESE OF OGBARU ON THE OCCASION OF THE INAUGURATION OF ST. FAITH'S PARISH OGBAKUBA, INSTITUTION AND INDUCTION OF REV'D CANON CHIGOZIE IFEABUNIKE OBIWULU AS THE VICAR TODAY APRIL 25, 2021.
YOUR LORDSHIP RT. REV'D PROSPER A. AMAH (JP)
MRS UCHE AMAH (MAMA OGBARU), PRESIDENT WOMEN MINISTRIES, DIOCESE OF OGBARU
OUR MOST DISTINGUISHED LEGAL LUMINARIES ABLY LED HIS LORDSHIP HON JUSTICE LADY NGOZI OYEKA
HIS ROYAL HIGHNESS IGWE PCU AFUBEROH (IGWE IZAGBO OF OGBAKUBA)
HON PRICE CHUKWUKA ONYEMA (AKUKARIA OCHENDO), MEMBER REP OGBARU FED CONSTITUENCY
HON ARINZECHUKWU AWOGU (EGBE EJI EJE OGU) CHAIRMAN OGBARU LOCAL GOVERNMENT)
THE PRESIDENT GENERAL, OGBAKUBA DEVELOPMENT UNION
REVERED CLERGYMEN IN THEIR RANKS & FILES
OUR HIGHLY ESTEEMED GUESTS
LADIES AND GENTLEMEN
It is with delightsome heart that we welcome you to St. Faith's Anglican Church Ogbakuba (the citadel of God's Glory) on this epoch making event. Our joy knows no bound and with every ecstasy we say to you all Nnoonu.
God has always been on our sides and has over the years prospered our labours. He has brought us through thick and thin. The journey has not been so easy but the strength of Israel has always given us reasons to celebrate, cause light to always shine out of our dark paths, and above all, has increased us on every side, hence we are here today celebrating.
My Lord, we are very much grateful and highly indebted to you for making this dream come true. It has indeed been long expected and awaited but has become a reality today. We give all the glory to God and must also commend the undaunting leadership drive that never wavered in ensuring unprecedented success. The Lord is with us, in us and among us.
However my Lord, may strongly note that through the perish is here today inaugurated, there is great need for missions outreach and evangelical activities in the land. The Church is doing her bid, but needs a boost.
The perish also suffers terrible economic set back and part of it is always cut off during the raining season hence making life difficult and causing economic waste. We will wish the road leading to Utu will receive attention urgently. There is also the need to boost educational activities in the land. The level of illiteracy is alarming. We need the support of all and sundry to wipe away literacy from among the youths and the elderly via proactive secondary school and adult education sponsorship. Sponsors are welcomed.
My Lord, we also call for financial assistance to give the Parish headquarters a befitting look. There are the needs for altar table, chairs and desk for the priests, Church pews furnishing the Church office, choir robes among others and above all, the Church needs expansion in land mass as every effort to secure the adjoining land proved futile.
Finally my Lord, may we reiterate our resolve to keep faith alive, be at the vanguard of spiritual development, arresting of youth restiveness, reach out to the needy and the vulnerable and above all make Christ known and Lord over all and in All through the help of God.
Once again, we bid you all welcome and pray that God will lead you all home safely as you go and above all, prosper your works even as you all join us from the 20th -23rd May, 2021 at St. James Iyiowa for the 3rd session of the fifth synod of our Diocese.
Thanks for your patience in listening. God bless you.
Long live Church of Nigeria (Anglican Communion)
Long live Diocese of Ogbaru (Where God Reigns)
Ling live St. Faith's Parish Ogbakuba